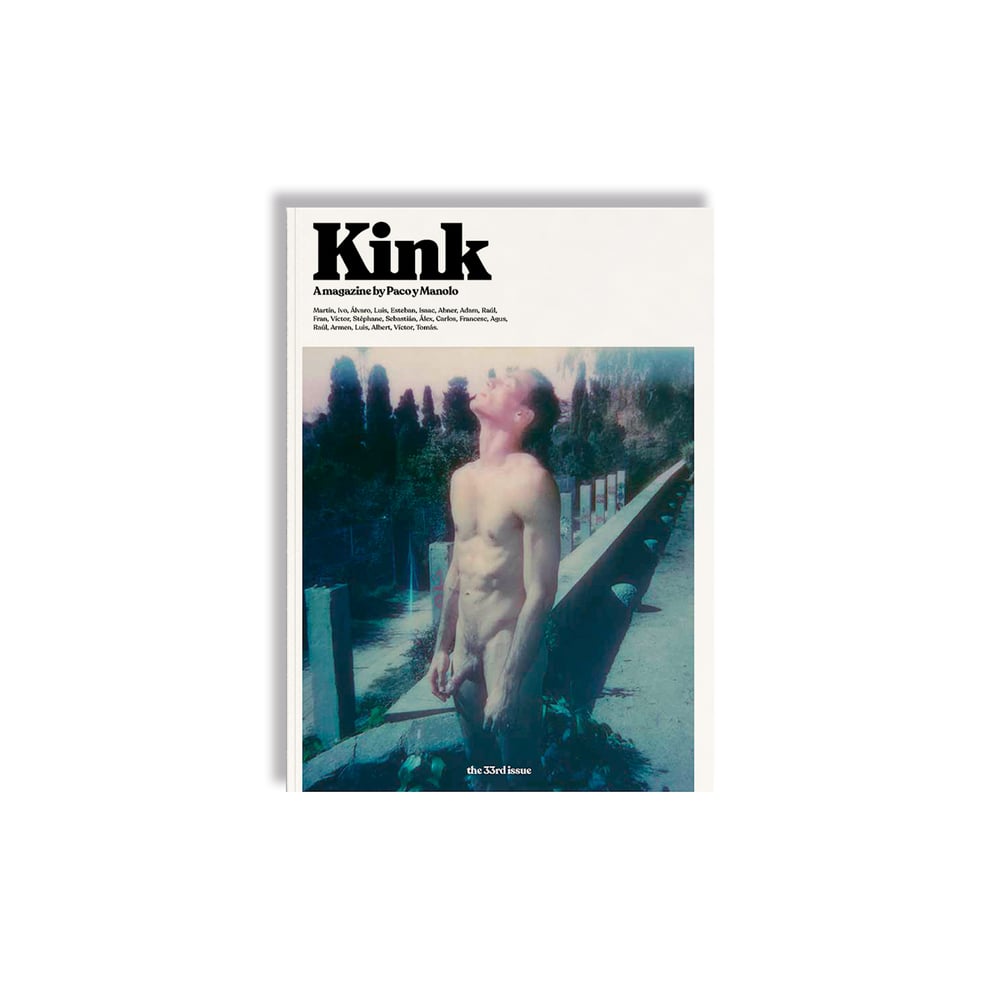 KINK 33, a magazine by Paco y Manolo (Blue Cover)
132 pages. Color & B/W. Spanish-English bilingual. Volume II. 2020
The guys: Martín, Ivo, Álvaro, Luis, Esteban, Isaac, Abner, Adam, Fran, Raúl, Víctor, Stéphane, Sebastián, Álex, Carlos, Agus, Francesc, Raúl, Armen, Luis, Albert, Víctor & Tomás.
The Travel Diaries: "Granada".
+ CUADERNO 14 : "Freetime XXX", by Pol Anglada.
16 pages. B/N. Catalan-Spanish bilingual. 2020
Kink & Cuaderno are presented in an indivisible pack.