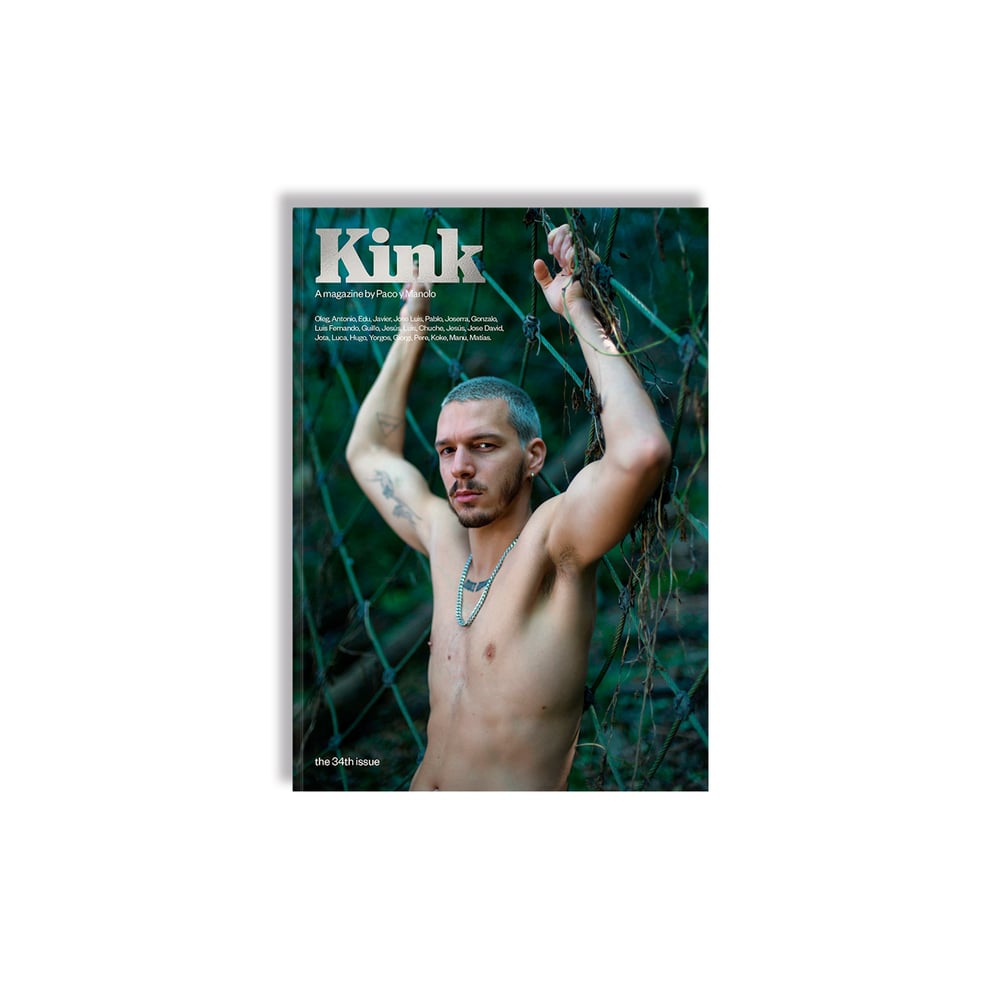 KINK 34, a magazine by Paco y Manolo.
132 pages. Color & B/W. Spanish-English bilingual. Volume I. 2021.
The guys: Oleg, Antonio, Edu, Javier, Jose Luís, Pablo, Joserra, Gonzalo, Luís Fernando, Guillo, Jesús, Luís, Chuche, Jesús, Jose David, Jota, Luca, Hugo, Yorgos, Giorgi, Pere, Koke, Manu & Matías.
The Travel Diaries: "Madrid".
+ CUADERNO 15 : "Being alone", by Dean Sameshima.
16 pages. B/N. Spanish-English bilingual. 2021.
Kink & Cuaderno are presented in an indivisible pack.